With summer 2023 still around the corner, it's not too late to have your shellac nail colors for the season.  
Just like your wardrobe changes each season, your shellac manicure colors need to change accordingly.  Proper gel polish is a fashionable way to compliment your summer outfit.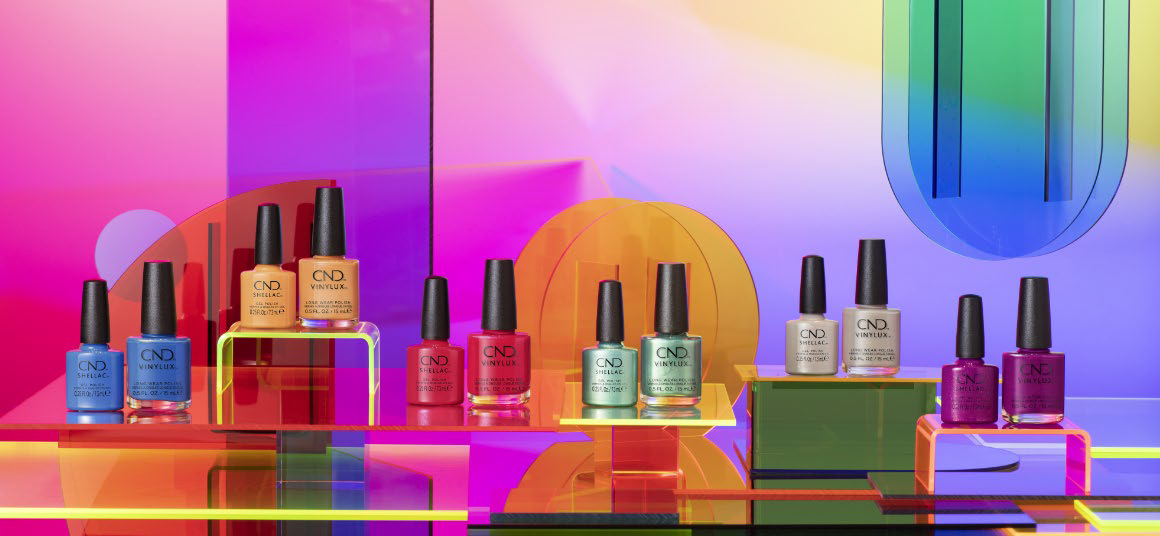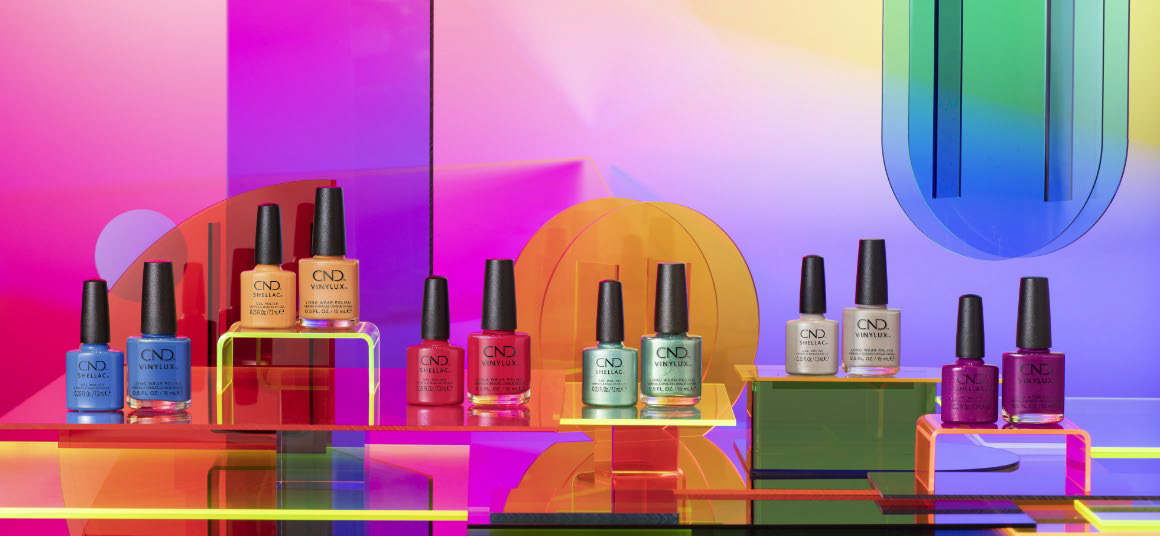 What is Shellac?
Shellac is a brand extension of nail products from Creative Nail Design, also known as CND for short.  Shellac is a blended combination of 50% nail polish and 50% nail gel.  
Gels are an alternative form of acrylics or fake nails. Although Shellac contains gel, it cannot be used as a fake nail extension like standard gels and acrylics.
According to the expert staff at Atelier Emmanuel, the major benefit of gel in the Shellac formula is that it helps reduce chipping.
The gel makes the polish strong and durable. Fake nails weaken your natural nails over time.  If you are looking to replace your faux nails with a firm coat over your real ones, Shellac is the perfect option for you to try.  
Shellac formulas are applied just like regular polish, but you need a UV light to cure your nails.  However, you do not need to do as much sculpting or filing as you would with standard gels or acrylics. 
The polish lasts up to 14 days and has a natural shine finish. 
What is the Name of Shellac's Summer 2023 Collection?
Shellac released their Bizarre Beauty Collection just in time for the warm weather months.  The six Shellac nail colors from this year's summer lineup are the following:

1. All The Rage
This shade is a violet-raspberry dream with holographic shimmers. It's perfect for those clients who want to make a statement with their nails. I mean, who wouldn't want to be the talk of the town with this color on their fingertips?

2. Off The Wall
If your clients are into something a little more edgy, this taupe gray base with holographic glitter is the way to go. It's like a party on their nails, with chunky holographic glitter that will have everyone staring in awe.

3. Clash Out
Looking to add some pop to your client's nails? This kelly green base with tiny flecks of silver shimmer is the answer. It's bold, it's vibrant, and it's sure to turn heads wherever your clients go.

4. Motley Blue
This cool blue shade blended with deep periwinkle is perfect for those who want a touch of sophistication with a twist. It's like wearing a little slice of the ocean on your nails.
5. Sundial It Up
Want to bring some sunshine into your client's life? This marigold yellow shade finished with subtle green shimmer is just what they need. It's like a burst of happiness every time they look at their nails.

6. Outrage-Yes
Looking for a classic red with a twist? This strawberry-red shade with a flash of pink/red particles is the answer. It's bold, it's sassy, and it's perfect for those clients who want to make a statement.
These Shellac nail colors for this summer are bright and confident. Celebrating self-expression through bold colors and whimsical texture is the inspiration for Shellac's Bizarre Beauty 2023 collection.  
Your elegant, classy, and sophisticated wardrobe choices as well as the cool and outgoing options pair well with the Bizarre Beauty color schemes.  
Summer and vacation time is made for the beach, shade, and tropical sun.  All the Shellac nail colors offered for summer options look tasteful during both daytime and nighttime activities. 
Can I Wear Spring Colors During the Summer?
If you bought the Shellac Shade Sense Collection for Spring 2023, you might have grown fond of the peaceful, chic, pastel colors and want to continue sporting those looks during the summer.  Is that ok? 
Absolutely! According to Mary, a fashion review expert at Swatch and Learn, simple "accent nails" are a thing of the past.  The warm weather seasons are for wearing vibrant colors. 
The Shade Sense Collection for Spring 2023 consists of six shellac nail colors: 
Mint & Meditation

Live Love Lavender

Keep an Opal Mind

Climb to the Topaz

Quartz Correct

Seeing Citrine
How Do I Apply Shellac Nail Polish?
If you're ready to try shellac nail polish at home, here's a step-by-step tutorial to guide you through the process:

1. Start by preparing your nails. Remove any old polish and shape your nails to your desired length and shape. Gently buff the surface of your nails to create a smooth canvas for the polish.

2. Apply a thin layer of shellac base coat to your nails. Make sure to cover the entire nail surface, including the edges. Avoid getting the base coat on your cuticles or skin.

3. Cure the base coat under a UV or LED lamp according to the manufacturer's instructions. This usually takes around 60 seconds.

4. Apply a thin layer of shellac color to your nails. Again, make sure to cover the entire nail surface and avoid getting the color on your cuticles or skin.

5. Cure the color under the UV or LED lamp for the recommended time. This typically ranges from 60 to 120 seconds, depending on the brand.

6. Repeat steps 4 and 5 for a second coat of color if desired. This will help to deepen the color and ensure even coverage.

7. Apply a thin layer of shellac top coat to your nails. This will seal in the color and add extra shine. Be sure to cover the entire nail surface and avoid getting the top coat on your cuticles or skin.

8. Cure the top coat under the UV or LED lamp for the recommended time. This is usually around 60 seconds.

9. After curing, use a lint-free wipe or cotton pad soaked in rubbing alcohol to remove any sticky residue left behind by the top coat.

And voila! You've successfully applied shellac nail polish at home. Remember to take care of your nails by moisturizing them regularly and avoiding activities that can be rough on your manicure.
Your manicure does not have to be just one solid color.  Try mixing and matching different colors from the 2023 summer collection.  You can even create some fun and unique summer designs.
What if I Still Have the Shellac Summer Collection from Last Year?
Last summer, Shellac released their summer 20 22 Mediterranean Dream, which consisted of the following Shellac nail colors:
Linen Luxury

Olive Grove

Artisan Bazaar

Terracotta Dreams
In addition to these shellac nail colors, they also released limited edition Limoncello Limited Release and Boats & Bikinis Limited Release
If you still have these colors and polishes left over from last year, you can still wear them this upcoming summer.  The Mediterranean Dream did not go out of style for warm weather seasons, so feel free to mix them into your rotation.
How Long Does Shellac Color Last?
One of the reasons why shellac nail color is so popular is its long-lasting durability. On average, shellac color can last up to two weeks without chipping or fading. 
This is thanks to its unique formula that combines the best qualities of gel polish and traditional polish.

To extend the lifespan of your shellac  nail colors, there are a few tips and tricks you can follow. Firstly, make sure to properly prep your nails before applying the color. This includes cleaning, shaping, and buffing your nails to create a smooth surface for the polish.

Additionally, it's important to apply a base coat before the color and a top coat after to seal in the color and add extra protection. 
Lastly, be mindful of activities that can be rough on your nails, such as excessive hand washing or using your nails as tools. Taking these precautions will help ensure that your shellac color lasts as long as possible.
Shellac vs Gel Polish
Now, you might be wondering how shellac nail color compares to gel polish. While both types of polish offer long-lasting and durable manicures, there are a few key differences.

Shellac is a specific brand of hybrid nail polish, whereas gel polish is a broader term that encompasses various brands. 
Shellac is known for its high shine finish and easy removal process, while gel polish tends to have a thicker consistency and requires more effort to remove.

When it comes to application, shellac is applied in the same way as traditional nail polish, while gel polish requires curing under a UV or LED lamp to set. 
Additionally, gel polish often requires more drying time, whereas shellac is dry to the touch immediately after curing.

Ultimately, the choice between shellac and gel polish comes down to personal preference and needs. 
If you're looking for a long-lasting and low-maintenance manicure, shellac might be the way to go. However, if you prefer a thicker and more durable polish, gel polish might be a better option for you.


Verdict On Shellac Nail Colors
We are highly anticipating the release of the summer 2023 CND Shellac Bizarre Beauty Collection.  The classy and versatile Shellac nail colors and palate will give you plenty of options for your mood and wardrobe.  
Find a salon near you that sells Creative Nail Design products to get your hands on the summer collection.
 What Shellac nail colors are you most excited about? Drop your thoughts in the comments below and join the conversation!
More Related Resources: