People usually get confused with the different nail drill bits, and in choosing what is best. This article focuses on a specific type of nail bit. And that is ceramic bits. This article will cover topics that will help you learn how to use ceramic nail bits, the pros and cons, and a comparison between carbide and ceramic nail drill bits.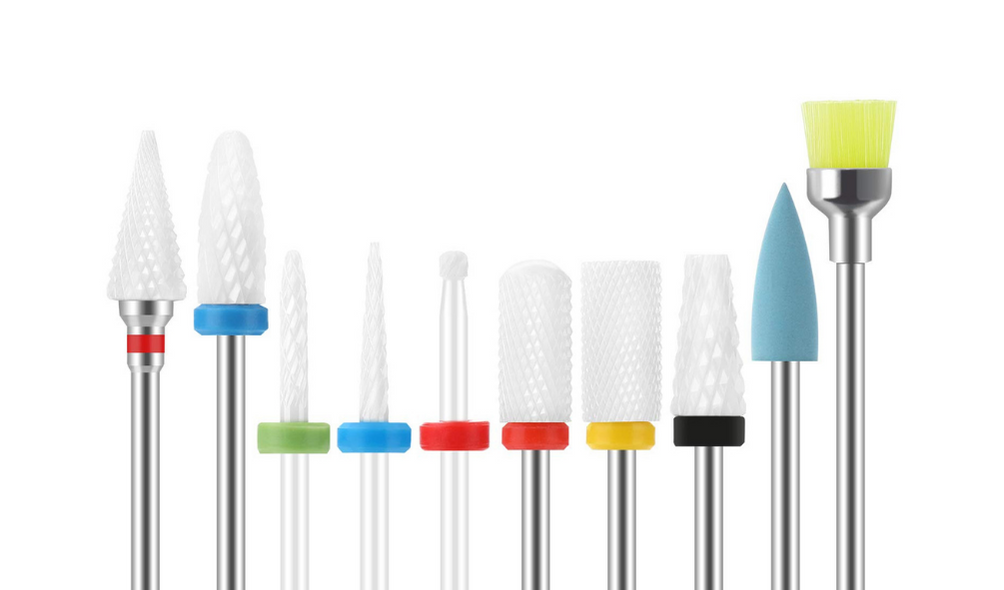 What are Ceramic Nail Drill Bits Used for?
Ceramic nail bits are made from strong ceramic materials that make them durable, and resistant to alkaline, acid, heat, and antibacterial as well. Depending on its type there are different ways how to use ceramic nail bits. Ceramic nail drill bits can be used for the following: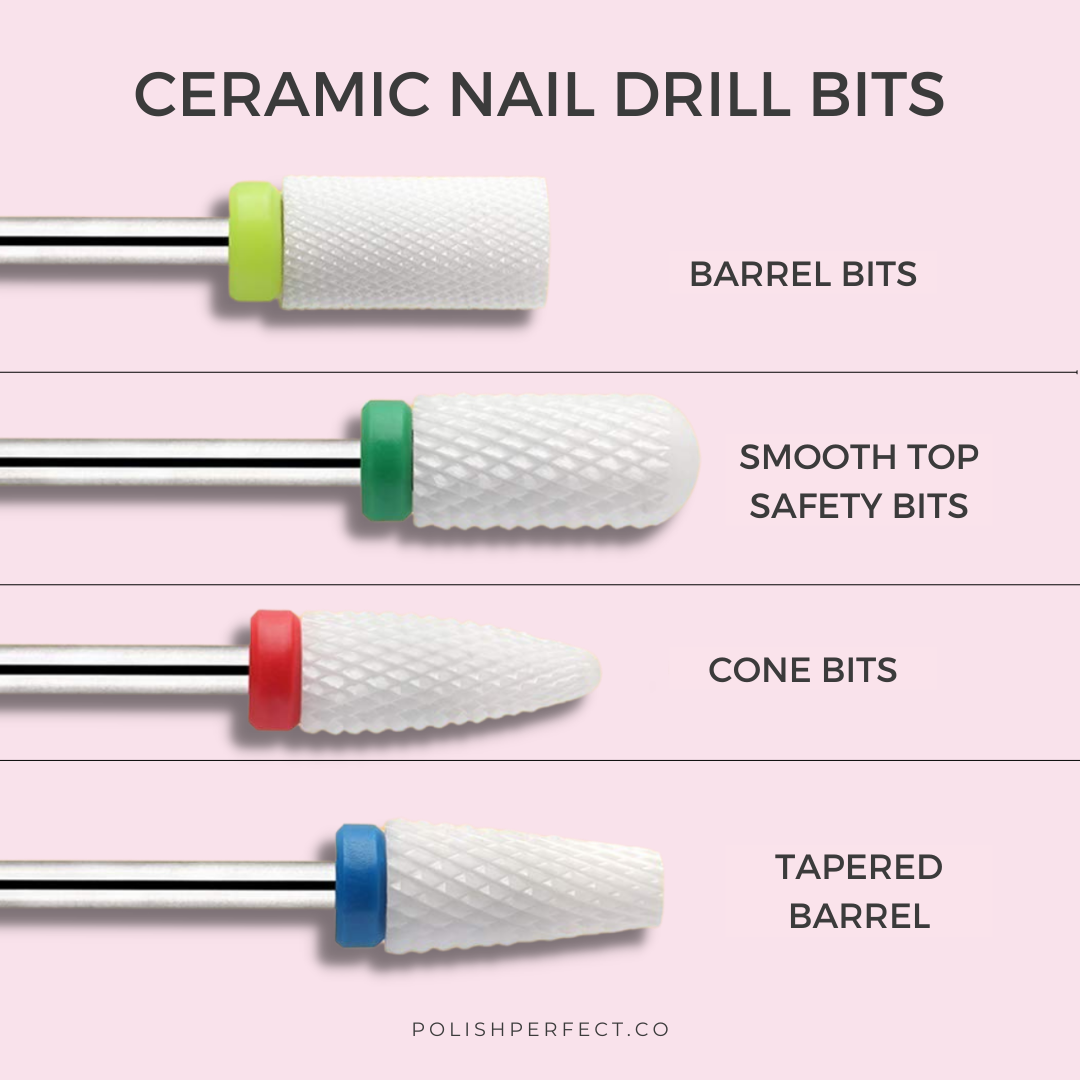 Barrel bits are for surface work, shortening, backfill cutting, and shaping the nail.
Smooth top safety bits are designed to safely perform cuticle work. This is used to easily reach the sidewalls and cuticle without damaging the nails.
Cone bits are for preparing the sidewalls, cuticle area, and cleaning under the nail as it has a slim, long, tapered shape. Its shape is great for toenails surface work.
A tapered barrel is also great for surface work, cuticle and sidewalls preparation, and in-fill preparation.
Ceramic nail drill bits can be generally used for polishing the surface of the nail and reaching the tight areas of the nail. Ceramic nail bits don't heat up in the same way the other bits do and are long-lasting.
Pros and Cons of Ceramic Nail Drill Bit
Below is the list of advantages and disadvantages of how to use ceramic nail bits
PROS
Easy to clean
Corrosion-resistant
Sturdy and durable
Heat-resistant
Perfectly suits most electric nail drill bits
CONS
Like all other nail bits, ceramic coated ones cannot be sharpened and
Need to be discarded once the blades are worn due to regular use
Ceramic vs. Carbide Nail Drill Bits
There are a lot of different nail drill bits out there, but it can be tough to decide which one is right for you. You can find more information here!
The deciding factor may not always come down to what type of material the bit itself exists from, but instead understanding how fast and effective service each particular tool will provide with little to no frustration.
The choice of which drill bit to use and Below is the list of advantages and disadvantages of how to use ceramic nail bits can be difficult, but here is what you need to know about ceramic and carbide nails.
Carbide Nail Drill Bits
Carbide nail bits are manufactured using a carbide metal and are designed to last long. It has cuts enabling the bits to shave off the acrylic and not scratch the nails like diamond bits. Carbide nail bits are great for advanced users and are ideal for shaving acrylics off.
Yet, carbide bits cannot be used on natural nails. Carbide nail drill bits can be disinfected and cleaned with no restrictions.
How To Use Ceramic Nail Bits
The nature of ceramic is the reason why it doesn't heat up the same way other nail bits do. Ceramic nail drill bits are also long-lasting and are made of tough and durable materials. Ceramic coated bits come in several grits and sizes.
Its main advantage is it doesn't burn hot with long usage, unlike metal nail bits. Ceramic bits are corrosion-resistant and are easy to clean. It can be used on natural nails.
How to Clean a Ceramic Nail Drill Bit
Aside from learning how to use ceramic nail bits, it is also important to learn how to clean them. Ceramic nail bits aren't uncomplicated to clean. You can read the full article here. But to simplify, you will need:
Soap
Water
Dry towel
Nail bits
Here is the step-by-step procedure in cleaning ceramic bits:
Prepare the materials needed.
Soak the ceramic bits in warm, soapy water for a few minutes.
Use a brush to clean the bits from dirt and debris.
Remember to always clean your nail bits every after use for the nail health of your clients.
Ceramic nail bits are the new choice for durable, affordable, and cost-effective tools in the nail industry. Keep in mind: safety first! Make sure to have enough knowledge, practice, and experience when using a nail drill bit, especially for a client.
Let us know how this article helped you with your ceramic nail bits' experience.